Source: http://www.beginningfarmers.org/26295-2/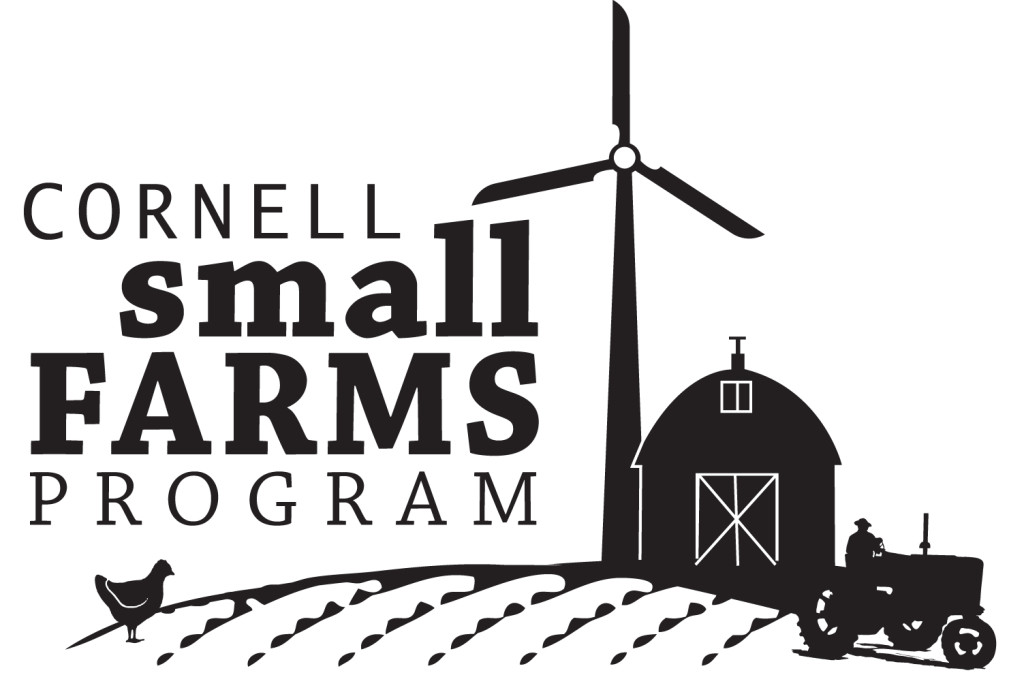 Beginning Farmer Project Coordinator Job in New York State
Join the Cornell Small Farms Program Team! We are looking for a passionate, dedicated Beginning Farmer Project Coordinator for the Northeast Beginning Farmers Project.
 The Cornell Small Farm Program (SFP) engages in research and extension projects and collaborations that support and enhance the viability of small farms in New York. This Coordinator will support the Northeast Beginning Farmers (NEBF) Project, a major SFP effort focused on beginning farmer training, their support networks, and informational resources.
This Beginning Farmer Project Coordinator will oversee current projects focused on improving long-term viability of "advanced" beginning farmers (defined as farmers operating 3-10 years) and helping military veterans entering into farming as a career.  In addition, this person will help facilitate our regional professional development network for beginning farmer service providers.
The Beginning Farmer Project Coordinator will serve as the key contact within the program for our BF activities.  This person will facilitate the development and implementation of project work plans by collaborators, coordinate timelines, manage relationships, convene advisors, do project outreach, and assess project impacts. The Project Coordinator ideally will bring specific agricultural expertise or interest to complement those of the program staff.
This individual will join a dynamic and committed team who work daily with small and beginning farmers, our Cooperative Extension collaborators, and other nonprofits who share our mission. Follow these links to learn more about the Cornell Small Farm Program and the NE Beginning Farmer Project.
For more information and to apply for the Beginning Farmer Project Coordinator position, please click here:
https://cornell.wd1.myworkdayjobs.com/CornellCareerPage/job/Ithaca-Main-Campus/Beginning-Farmer-Project-Coordinator—Extension-Support-Specialist-I_WDR-00009971-1
Questions?  Contact Anu Rangarajan, Director, Cornell Small Farm Program at 607-255-1780 or ar47@cornell.edu.
ABOUT
The Small Farms Program helps farmers get expert assistance to facilitate all phases of small farm business development, from initial growth to optimization to maturity.
We are a joint effort of the College of Agriculture and Life Sciences and Cornell Cooperative Extension.
The post Beginning Farmer Project Coordinator Job appeared first on Beginning Farmers.
To be up to date with the latest information in the livestock farming industry to may check out our raising livestock latest news. On the other hand in case you're starting raising livestock and would like to begin professional livestock rearing today download a copy of our Profitable Livestock ebook.
When livestock is kept in the pasture-based system they are allowed to graze freely and eat nutritious grass and other plants that are easily digested by their bodies. The livestock welfare is greatly increased when they graze on green pasture.
Sustainable livestock farming also helps in minimizing damage to the environment plus the produces such as meat, eggs and milk is far more nutritious and taste better than food from factory farms.
Livestock Health Benefits:
Livestock that are kept in confined factory farms have less quality life compared to those raised on pasture. Animals when raised on gree pasture can move around and live an all natural life where else in factory facilities the animals are all crowded in confined facilities. These facilities don't have sun light or fresh air allowing bacteria to develope and affect the livestock. This then causes the livestock being provided with antibiotics which is not good for the livestock.
Since a great deal of livestock eat grass, grazing them on pasture has a lot of benefits. Some of the benefits would be the livestock are able to produce saliva which is great for neutralizing acids that is in their digestive system. Since grain fed livestock produce less saliva they frequently suffer from dehydration, intestine harm and even death.
Human Health Benefits:
Livestock raised on pasture produce more nutritious eggs, beef, milk which is ideal for consumers than livestock raised on grains. Adding to that, pasture raised foods have a much healthier balance of omega-3 and omega-6 fats than your conventional foods. Their supplement levels are higher as well.
It's no uncertainty that sustainable livestock farming is the way to go if you want to be a successful livestock farmer. The livestock are reared in a healthy way and the produce is good for us human beings.