Source: http://www.beginningfarmers.org/26303-2/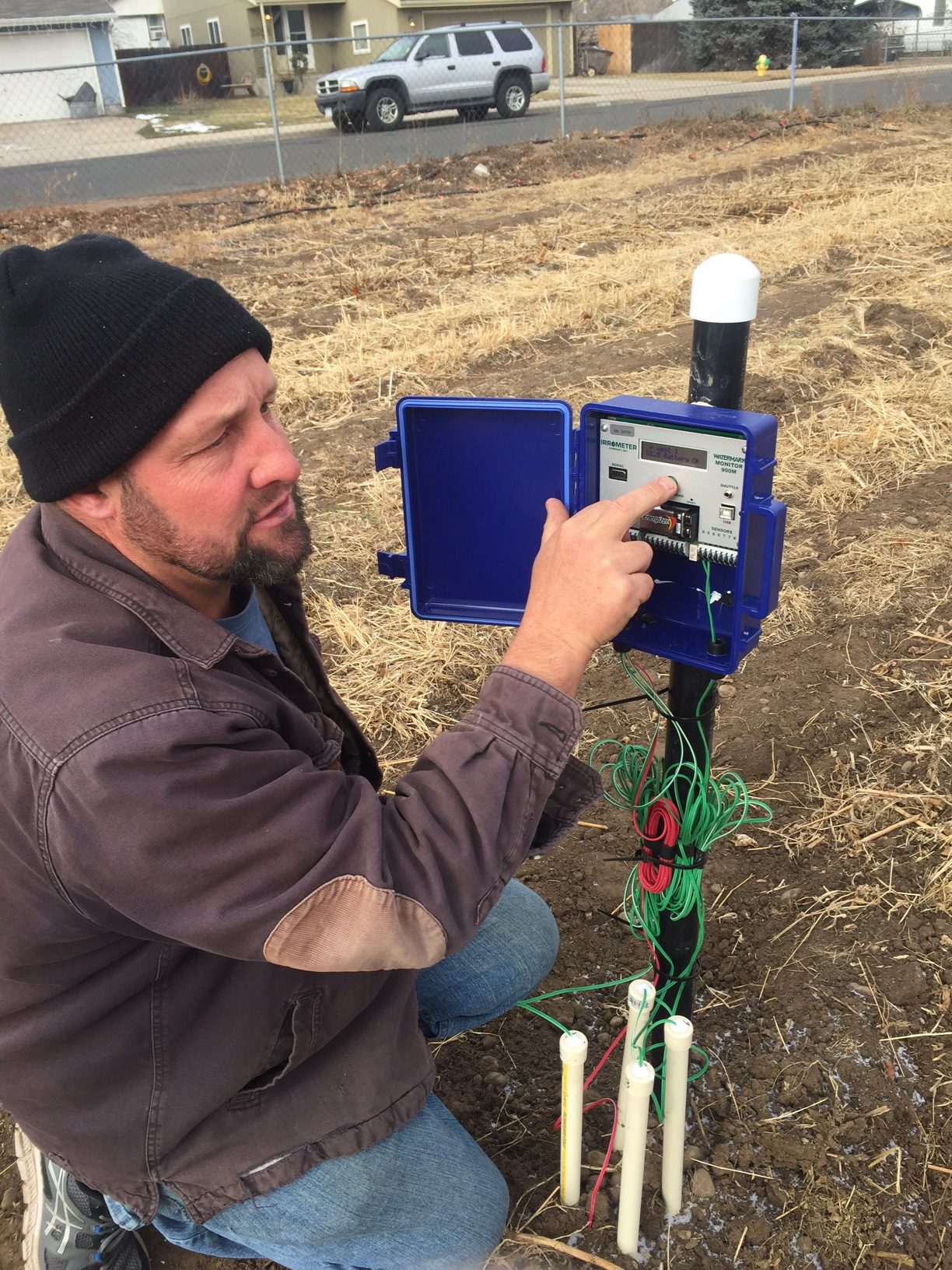 Urban Agriculture Intern Wanted – Colorado, 2017
Position Title:            Urban Agriculture Intern
Location:                     Lakewood, Colorado (Denver Federal Center)
Closing Date:              March 1, 2017
Applications will be considered until the urban agriculture intern position is filled; however, applications should be submitted by the closing date for full consideration. Internship mid-May thru mid-August
Salary: $12/hour
Hours:  Full-time, 40 hours/week
Organization Overview – Jefferson Conservation District (JCD), a political subdivision of the State of Colorado, provides natural resource technical assistance in Jefferson, Gilpin, and Clear Creek counties. Our mission is to provide leadership in a partnership effort to help people conserve, maintain, and improve our natural resources and environment. Programing disciplines include forestry, noxious weeds, soil health and urban agriculture. JCD is overseen by a Board of Supervisors.
Urban Agriculture Intern Position Overview – Position is a 16 week internship (Mid May-Mid August). Interns report to the Agriculture Coordinator and undertakes a variety of activities including: on-farm demonstrations, field tours, farm activities, event planning, publications, and social media engagement.  The selected candidate will work with various groups from non-profits and government agencies to private landowners.
Primary Duties of the Urban Agriculture Intern
Intern on-farm project- Develop an on-farm conservation practice that will occur at 1-3 different farm locations. On-farm demonstrations will be conducted as an event, and intern will present data on the benefits of sustainable conservation practices to the public.
Equipment Share Program- Assist in developing a program for local farmers to share equipment and reduce farmers operating costs.
Relationship Building- Use interpersonal skills related to networking and listening to local farmer's needs.
Public Relations – Develop and maintain strong working relationships with landowners, other Districts, local, state, tribal, and federal agencies, and elected officials. Increase social media presence and develop creative ways to increase PR for the District.
Outreach and Education – Promote existing district, state, and federal programs to interested landowners, operators, community organizations, and agencies. Develop written communications, displays, social media content, and presentations targeted to diverse audiences.
Website/Social Media Development — Update website regularly and maintain district's presence in social media.
Event Planning – Organize meetings, workshops, farm/field tours, etc.
Necessary Skills
Experience with farming and/or interest in learning wide variety of aspects related to urban agriculture farming
Access to personal computer for on-farm research, blogs, social media, etc.
High organization and efficiency in managing tasks, projects, computer files, supplies, and time
Self-motivation and self-direction
Flexibility to perform a variety of duties and deal with unforeseen events
Excellent communication, both verbal and written
Problem solving skills, inter-personal and customer service skills
Use of innovative ideas and enthusiasm
Capacity to enjoy working with people and respect different viewpoints
Commitment to safety, quality, and professionalism
Experience in professional presentations and adult education/training
General computing skills: proficient in Microsoft Office Suite and able to learn other software programs as necessary
Discretion in maintaining confidentiality of cooperator business and records
Ability to operate a motor vehicle and a valid CO driver's license is required
Must have reliable transportation to various work sites – no vehicle provided
NOTE:  This job description is not intended to be all-inclusive. Employee will perform other related duties to meet the ongoing needs of the intern program
Job Qualifications
Minimum Qualifications
High School Diploma
Experience in performing duties described above
Interest in natural resources or agriculture is an advantage
Highly Desirable
College degree or associate degree in urban agriculture, natural resources, horticulture or a similar field.
Experience working in farming, ranching or an agriculture related job is an advantage.
Social media, website, or publication experience.
To Apply for the Urban Agriculture Intern Position: When applying with the Jefferson Conservation District, applicants may submit required materials listed below, via email to
Jeffersonconservationdistrict@gmail.com or may mail hard copies of required materials listed below to:
Attention: Emily Zeller
Jefferson Conservation District
Denver Federal Center
Building 56, Room 2604
PO Box 25426
Denver, Colorado 80225
Required Application Materials:
1) Cover letter (one page, one-sided)
2) Résumé (curriculum vitae or CV)
3) 3 references
4) College/university transcripts (photocopies acceptable)
Questions about this position can be referred to Maria Bumgarner at
bumgarnermaria@gmail.com or 720-544-2869.
The post Urban Agriculture Intern Wanted – Colorado appeared first on Beginning Farmers.
To be up to date with the latest information in the raising livestock industry to can check out our raising livestock latest news. On the other hand in case you are starting livestock farming and desire to start professional livestock farming now download a copy of our Profitable Livestock ebook.
When animals are raised in the pasture-based system they are allowed to graze openly and eat nutritious grass and other green plants that are easily digested by their bodies. The animals welfare is greatly increased when they graze on green pasture.
Sustainable livestock farming also helps in lowering damage to the environment plus the produces such as meat, eggs and milk is much more nutritious and taste better than food from factory farms.
Livestock Health Benefits:
Livestock that are kept in limited factory farms have less quality life than those raised on pasture. Animals when raised on gree pasture can move around and live an organic life where else in factory facilities the livestock are all crowded in confined facilities. These facilities do not have sunshine or fresh air allowing bacteria to grow and affect the livestock. This then leads to the animals being given antibiotics which is not best for the livestock.
Since a great deal of animals eat grass, grazing them on pasture has a number of benefits. Some of the benefits will be the animals are able to produce saliva which is good for neutralizing acids that is in their digestive system. Seeing that grain fed livestock produce less saliva they frequently suffer from dehydration, intestine damage and even death.
Human Health Benefits:
Livestock raised on pasture produce more nutritious eggs, meat, milk which is good for consumers than livestock raised on grains. Adding to that, pasture raised foods have a healthier balance of omega-3 plus omega-6 fats than your conventional foods. Their supplement levels are greater as well.
It's no question that sustainable livestock farming is the way to go if you need to be a successful livestock farmer. The livestock are raised in a healthy way and the produce is healthy for us humans.