Source: http://www.beginningfarmers.org/26278-2/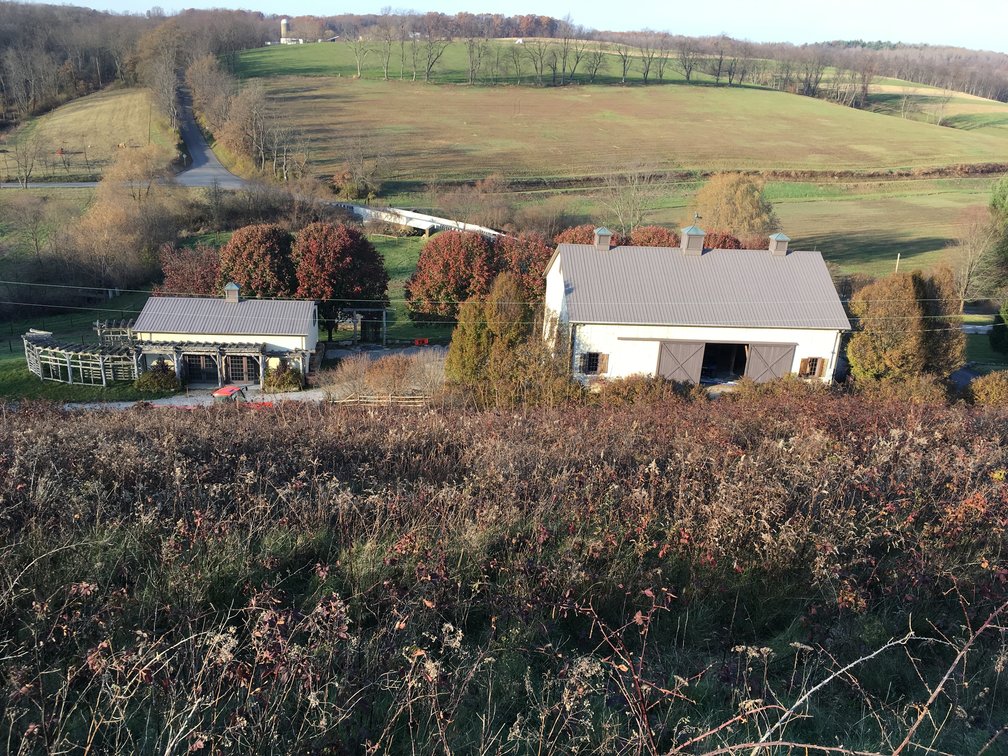 Assistant Field Manager at Rivendale Farms in Pennsylvania, 2017
Rivendale Farms is a new organic farm in Washington County, PA.
Rivendale Farms is seeking an assistant field manager for the 2017 growing season. Rivendale Farms is a newly operational diversified organic farm in Bulger, PA, approximately 20 miles from downtown Pittsburgh. The farm consists of over 150 acres, with approximately 8 acres in mixed vegetables, wheat, herbs, and flowers. The farm also includes dairy cows, sheep, goats, and a flock of laying hens as well as berries and fruits, mushrooms, honey, and maple syrup production.
The assistant field manager's primary responsibilities will be to work in conjunction with the field manager to plant, maintain, harvest, process, and market the farm's mixed vegetables, wheat, fruits, eggs, herbs, and cut flowers via retail and wholesale accounts. Additionally, the assistant field manager will help to manage and work alongside a seasonal crew of interns and farm labor. The assistant field manager will also be asked to operate and maintain machinery, tend laying hens, and assist with other farm and occasionally market-related tasks.
Requirements
The assistant field manager will be expected to:
Have an interest, skills, and experience in organic farming and all it entails – from physical labor, to helping to manage a field crew, to producing high-quality food, to learning and implementing organic growing practices.
Have the ability to lead and work as part of a team, as well as independently.
Be willing and able to work in all weather conditions.
Be self-motivated.
Be flexible and resourceful.
Have a positive attitude.
Have a valid driver's license.
Have transportation to the farm.
Preferences
Candidates with at least one season of experience working on a farm will be given preference.
Beginning and End Dates, Schedule
Beginning and end dates will be mutually agreed upon between the assistant field manager and the field manager. Estimated employment is from Mar. 2017 through Oct. 2017.
Hours per week will vary through the season, from an estimated 35-50 hours. Daily/weekly schedules will be somewhat flexible, though based around planting and harvesting needs, and mutually agreed upon. Some weekend hours will be worked into the schedule.
Compensation
The assistant field manager is a seasonal, hourly position. Rate per hour will be competitive and commensurate with experience. The assistant field manager will also have access to "seconds" produce.
Contact
Interviews are rolling, until the position is filled. For more information or to send cover letter and resume:
Susanna Meyer, Field Manager:
susanna.meyer@rivendalefarms.com
412.956.9919
https://www.facebook.com/rivendalefarms/
The post Assistant Field Manager Job appeared first on Beginning Farmers.
To be updated with the latest in the livestock farming industry to can check out our livestock farming latest news. On the other hand if you're beginning raising livestock and would like to start professional livestock rearing today get a copy of our Profitable Livestock ebook.
When livestock is raised in the pasture-based system they are allowed to graze freely and eat nutritious grass and other green plants that are easily digested by their bodies. The animals welfare is greatly increased when they graze on pasture.
Sustainable livestock raising also helps in minimizing damage to the environment plus the produces such as pork, eggs and milk is more nutritious and taste better than food from factory farms.
Animal Health Benefits:
Livestock that are raised in limited factory farms have less quality life compared to those raised on pasture. Livestock when raised on gree pasture can move around and live a natural life where else in factory facilities the animals are all crowded in confined facilities. These facilities have no sunlight or fresh air allowing bacteria to develope and affect the livestock. This then leads to the livestock being given antibiotics which is not good for the livestock.
Since a great deal of animals eat grass, grazing them on pasture has a number of benefits. Some of the benefits will be the livestock are able to produce secretion which is good for neutralizing acids that is in their digestive tract. Seeing that grain fed livestock produce less saliva they generally suffer from dehydration, intestine harm and even death.
Human Health Benefits:
Livestock raised on pasture produce more nutritious eggs, beef, milk which is ideal for consumers then livestock raised on grains. Adding to that, pasture raised foods have a more healthy balance of omega-3 and omega-6 fats then your conventional foods. Their vitamin levels are higher as well.
It's no doubt that sustainable livestock farming is the way to go if you want to be a successful livestock farmer. The livestock are raised in a healthy way and the produce is good for us humans.