Source: http://www.beginningfarmers.org/26268-2/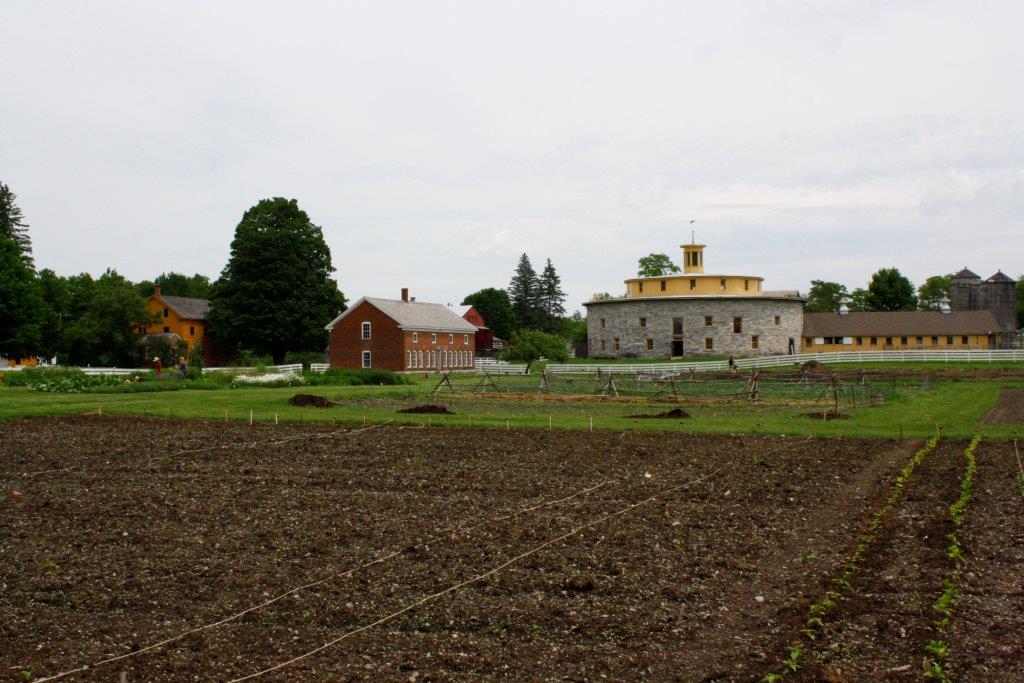 Hancock Shaker Village Farm and Garden Internship 2017
Where:  Hancock Shaker Village, 1843 West Housatonic Street, Pittsfield, Massachusetts 01201 www.hancockshakervillage.org
Dates: Internship begins on June 5 and ends August 10, 2017.
About Hancock Shaker Village
Interns at Hancock Shaker Village work alongside staff and volunteers at a vibrant outdoor museum and living farm in western Massachusetts. Hancock Shaker Village is a National Historic Landmark dedicated to sharing the history, legacy, and continuing relevance of the Shakers, a religious group who lived at the site from 1790 until 1960. The Village is open daily April through November for self-guided tours, demonstrations, and talks. The Village has 20 historic buildings and a working farm and garden. Interns contribute to the successful operation of this dynamic public site while expanding their skills in and knowledge of professional museum functions and practices.
Farm and Garden Internship Description
We are looking for a hard-working and energetic intern to work alongside our CSA manager as she carries out the daily operations of sustainable vegetable production on the Hancock Shaker Village Farm.  The CSA garden, now in its 7th year, connects to all aspects of the Village's operation, including its education initiatives, café and retail outlets, and development efforts. Gain invaluable experience operating a successful production garden at the heart of a public historic site, and expand your knowledge on sustainable gardening in such areas as soil health; plant fertility; weed, disease and insect ecology; specific crop rotation plans; seed orders; seed saving; planting schedules; and cover crop plans.What you will do: weed control including mulching, cultivation (tractor experience a plus but not necessary) and hand hoeing; organic pest control; plant and manage cover crops; harvest and prepare vegetables and produce for weekly CSA pick-up; and staff the CSA pick-up.  In this special setting you will use both historic and modern farm tools and machinery. Because the Village also owns and manages farm animals, you will learn basic animal husbandry and participate in barn chores as needed. You will also assist with Village initiatives that present the sustainable working farm to the public, such as giving garden tours or facilitating Saturday workshops and helping with preparations for the summer fundraising Gala.
The Farm and Garden Internship is full-time, five days/week, and include some weekends. Weekly schedule will be mutually decided on between the intern and his or her supervisor. Internships begin on June 5 and end August 10.  All interns receive on-site housing for the duration of the internship and a $100/week stipend. Interns must provide their own transportation.
All interns will be required to
Participate in a weekly lunch discussion with a Village department head and/or visiting scholars
Assist in preparing for and staffing at least one special public program during the summer
Take part in excursions to other regional cultural and agricultural institutions.
Prepare one to three work-related Facebook postings, in consultation with the Village's PR dept
Maintain a daily work journal (in Shaker tradition) to record their experience
Interns will have opportunities to work across departments to gain a richer experience of the Village.
Qualifications and Application Procedures
Candidates for the Farm and Garden Internship should have a strong commitment to learning about sustainable agriculture; demonstrated ability to take direction and work independently; success working in a dynamic environment; and willingness to work hard in all types of weather. Prior experience on a farm helpful but not required.
Submit the items listed below via e-mail to Cindy Dickinson, Director of Education, Hancock Shaker Village, at cdickinson@hancockshakervillage.org or by mail at PO Box 927, Pittsfield, MA 01202. Deadline for applications: Thursday, March 30, 2017.  Incomplete applications will not be considered.
resume
letter of interest describing your qualifications and reasons for applying
three professional/academic references (be sure to include full names, relationship to you, and contact information). Please do NOT send letters of recommendation.
 Questions? Contact Cindy Dickinson at cdickinson@hancockshakervillage.org or at 413-443-0188 x213.
The post Shaker Village Farm and Garden Internship appeared first on Beginning Farmers.
To stay updated with the latest in the livestock farming industry to can check out our raising livestock latest news. On the other hand if you're beginning livestock farming and would like to start professional livestock farming now download a copy of our Profitable Livestock ebook.
When livestock is kept in the pasture-based system they are allowed to graze freely and eat nutritious grass and other plants that are easily digested by their bodies. The livestock welfare is greatly increased when they graze on pasture.
Sustainable livestock raising also helps in lowering damage to the environment and the produces such as beef, eggs and milk is far more nutritious and taste better then food from factory farms.
Animal Health Benefits:
Livestock that are raised in confined factory farms have less quality life compared to those raised on pasture. Livestock when raised on pasture can move around and live a natural life where else in factory facilities the livestock are all crowded in confined facilities. These facilities have no sunlight or fresh air allowing bacteria to grow and affect the livestock. This then causes the livestock being given antibiotics which is not good for the livestock.
Since a whole lot of livestock eat grass, grazing them on pasture has a number of benefits. Some of the benefits are the animals are able to produce drool which is good for neutralizing acids that is in their gastrointestinal system. As grain fed livestock produce less saliva they generally suffer from dehydration, intestine harm and even death.
Human Health Benefits:
Livestock raised on pasture produce more nutritious eggs, meat, milk which is good for consumers than livestock raised on grains. Adding to that, pasture raised foods have a more healthy balance of omega-3 and omega-6 fats then your conventional foods. Their supplement levels are higher as well.
It's no question that sustainable livestock farming is the way to go if you need to be a successful livestock farmer. The livestock are raised in a healthy way and the produce is good for us human beings.