Source: http://www.beginningfarmers.org/26318-2/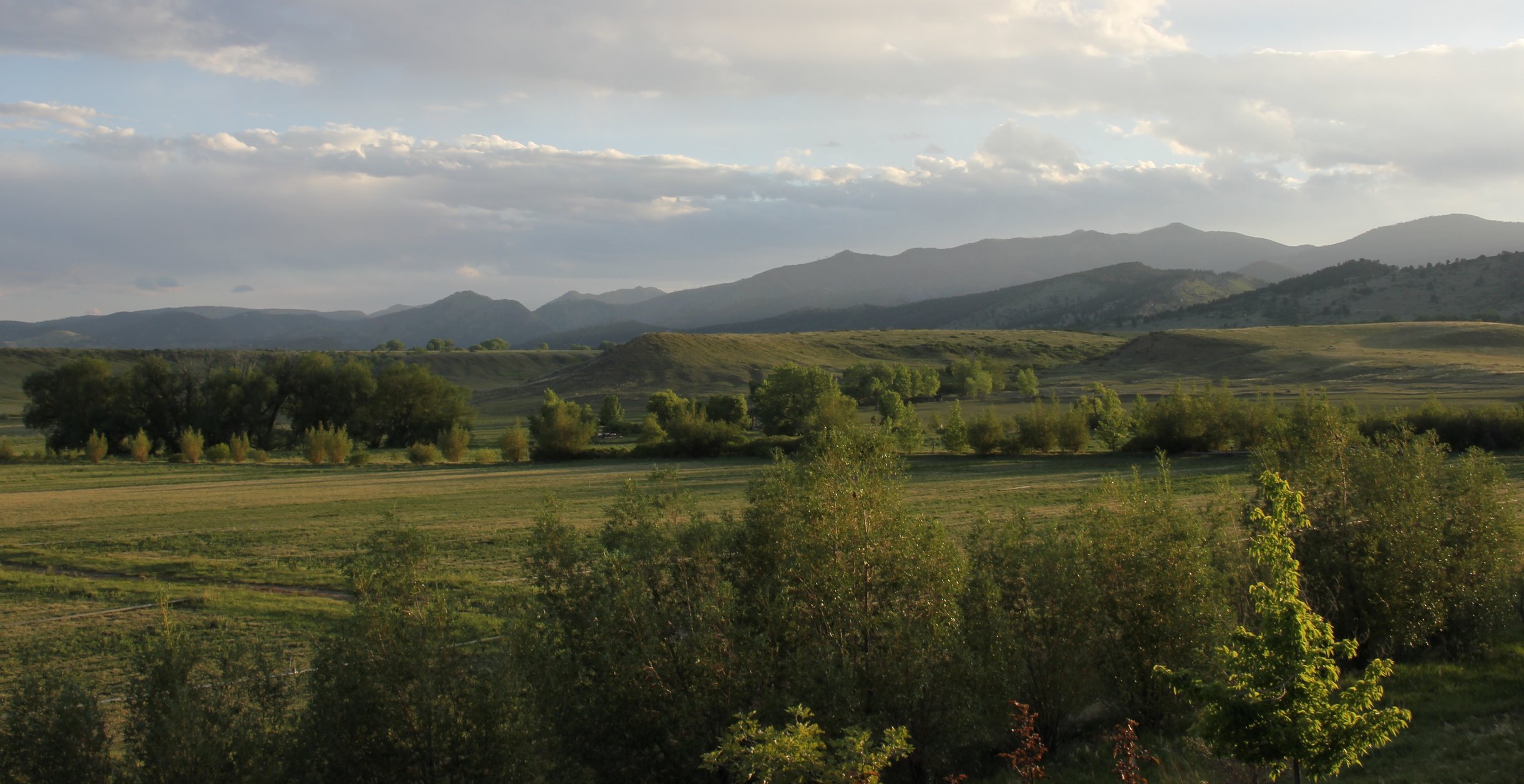 Pachamama Farm & Wellness in Colorado is accepting applications for full time Crop Manager & Herb Garden Manager for the 2017 season
Position Openings
Crop Manager
Herb Garden Manager
Family-run farm in Boulder County is looking for two experienced farmers to join their tightly knit team.
Responsibilities will likely include:
Greenhouse nursery work nurturing seedlings and transplants
Field work including fertilizing, planting, cultivating, harvesting, and watering
Processing, washing, and packaging vegetables
Marketing and vegetable distribution, including CSA and restaurants
Harvesting, drying, and processing culinary and medicinal herbs
Harvesting flowers
Food preservation and cooking
Assisting in the development of the property by planting perennial shrubs & trees
Carpentry
Working with volunteers
Helping host farm events and educational tours
Working with pastured farm animals, including chickens and possibly sheep
Additional responsibilities for Crop Manager Position:
Working closely with farm management to develop and carry out the farm's seasonal plan and daily operations
Identifying subsequent work tasks and the necessary steps for their completion
Communicating information to the crew in a timely manner
Organizing with crew members to successfully accomplish tasks at hand
Additional responsibilities for Herb Garden Manager Position:
Working closely with farm management and Pachamama's herbalist to care for and develop our herb garden
Organizing crew for garden maintenance including seeding, transplanting, cultivating, harvesting, mulching, and watering
Garden soil development through amendments and cover cropping
Tracking inventory
Marketing, networking, and sales for herbs
Organizing and running spring plant sale
Required qualifications:
Experience managing and leading people
Strong interpersonal and communication skills
Physically fit, reliable, detail-oriented, organized, hard-working, and self-motivated
Able to take direction and ownership of delegated tasks
Passionate about food, education, and healing
Committed to living and working in community
Additional qualifications for the Farm Manager Position:
At least 2-years of experience employed full time on a vegetable farm
Preferably experience working within the CSA model
Additional qualifications for Herb Garden Manager Position:
At least 1-year of experience employed full time on a farm with extensive experience growing plants (annuals and perennials)
Preferably comprehensive knowledge of medicinal herbs and experience commercially harvesting, drying, and processing medicinal and culinary herbs
Crop Manager and Herb Garden Manager Position details:
Set weekly schedule of 30-60 hours per week depending on the season. Days will be oriented around longer mid-day breaks during the hotter days of summer.
Compensation depends on experience level (range: $10-$15/hour), and includes produce from the farm.
Positions require onsite living in our 4 person 2200 sq. ft. crew house at a rate of $560/month (includes all utilities). Please note: Unfortunately, we cannot accommodate pets, no exceptions (house already inhabited by 1 dog and 1 cat).
We are ideally looking for a couple to fill these positions.
Looking to fill positions by April 1st 2017.
Applicants for the Crop Manager and Herb Garden Manager Job:
Please email a cover letter and resume to info@pachamamafarm.com
Application deadline: March 1st 2017
Qualified applicants will receive a reply email including an application for employment
About Pachamama Farm & Wellness:
The almost 40 acre farm is nestled in the foothills of West Longmont just 14 miles north of downtown Boulder, CO and 6 miles south of Lyons, CO.
Our mission is to enhance the well-being of our community by producing pure food, offering educational programs, and providing healing services in nature.
The farm currently integrates organic and sustainable farming practices, medicinal herb cultivation, animal husbandry, health and wellness services, educational programs, and community events, and offers a range of programs and activities in these areas.
Allie Dodge and Oliver Weber have co-owned the farm since 2012. The herb garden was established in 2013.
For more information visit: www.pachamamafarm.com.
Pachamama Farm is an equal opportunity employer. Pachamama Farm affirms its commitment to diversity and to complying with all applicable federal and state laws regarding nondiscrimination in employment. Neither Pachamama Farm nor any of its employees shall discriminate against any person in recruiting, examining, appointing, hiring, training, promoting, compensating, retaining, disciplining, or in any other personnel action on the basis of race, color, creed, religion, citizenship, sex, age, sexual orientation (incl. transgender status), national origin, ancestry, veteran status, HIV status, poverty background, marital status (incl. marriage to a co-worker), or physical or mental disability, except when any of these categories constitutes a bona fide occupational qualification (i.e., an actual qualification for performing a job).
Pachamama Farm & Wellness
Oliver Weber & Allie Dodge
10771 N. 49th Street
Longmont, CO 80503
www.pachamamafarm.com
The post Crop Manager & Herb Garden Manager Job – CO appeared first on Beginning Farmers.
To be up to date with the latest information in the raising livestock industry to may check out our raising livestock latest news. On the other hand if you're beginning raising livestock and desire to start professional livestock rearing now get a copy of our Profitable Livestock ebook.
When animals are kept in the pasture-based system they are let to graze freely and eat nutritious green grass and other plants that are easily digested by their bodies. The animals welfare is greatly increased when they graze on green pasture.
Sustainable livestock farming also helps in lowering damage to the environment and the produces such as pork, eggs and milk is much more nutritious and taste better than food from factory farms.
Livestock Health Benefits:
Livestock that are kept in limited factory farms have less quality life compared to those raised on pasture. Livestock when raised on pasture can move around and live a natural life where else in factory farms the livestock are all crowded in confined facilities. These facilities don't have sunshine or fresh air allowing bacteria to develope and affect the livestock. This then results in the animals being provided with antibiotics which is not best for the livestock.
Since a whole lot of livestock eat grass, grazing them on pasture has a number of benefits. Some of the benefits will be the animals are able to produce saliva which is great for neutralizing acids that is in their digestive tract. As grain fed livestock produce less saliva they generally suffer from dehydration, intestine damage and even death.
Human Being Health Benefits:
Livestock raised on pasture produce more nutritious eggs, beef, milk which is ideal for consumers than livestock raised on grains. Adding to that, pasture raised foods have a healthier balance of omega-3 plus omega-6 fats then your conventional foods. Their nutritional levels are greater as well.
It's no doubt that sustainable livestock farming is the way to go if you want to be a successful livestock farmer. The livestock are reared in a healthy way and the produce is healthy for us humans.