Source: http://www.beginningfarmers.org/snows-bend-farm-manager-job/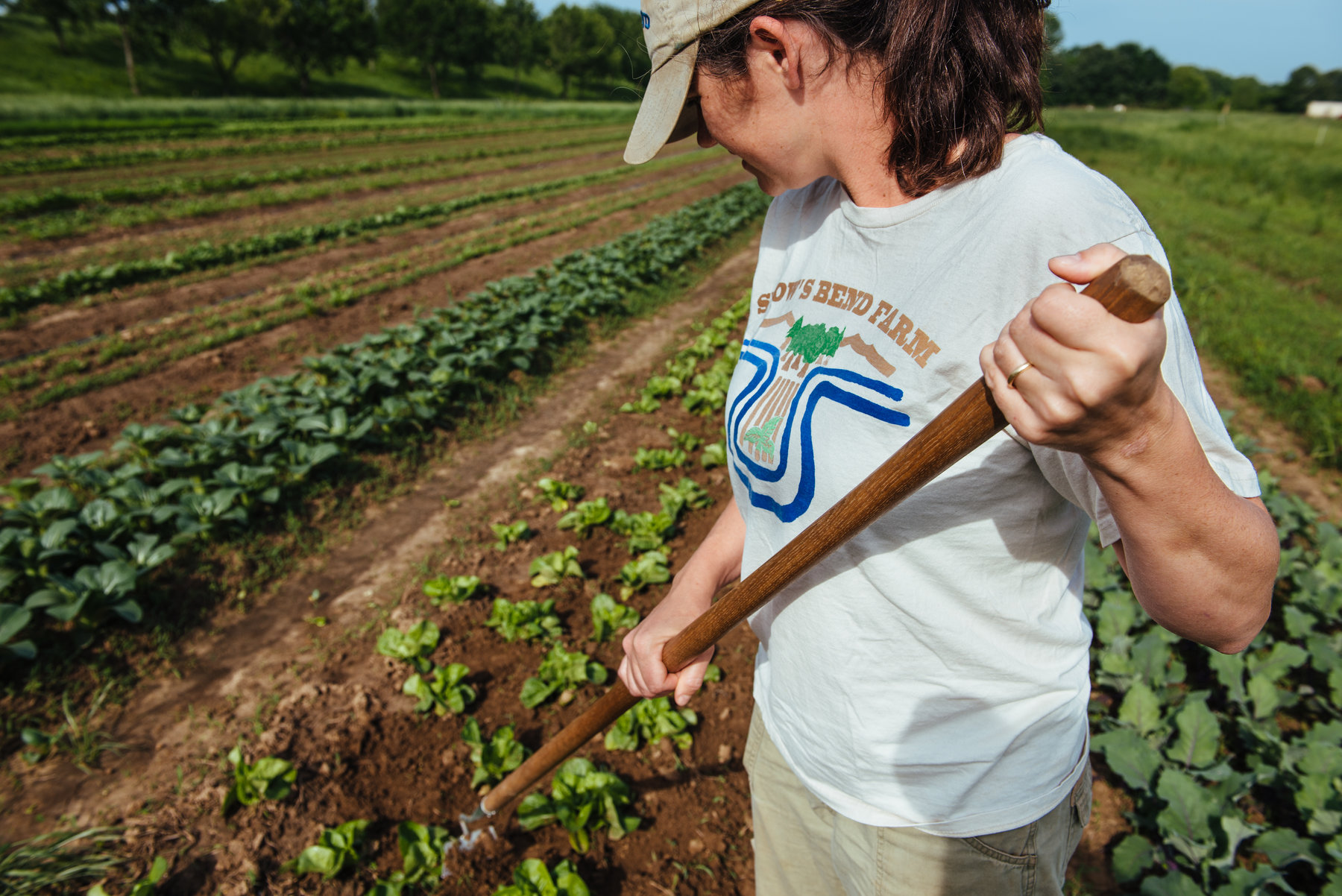 Snow's Bend Farm is a diversified, Certified Organic, family farm where we grow 50 plus vegetables (encompassing over 250 varieties), flowers, herbs, a few fruits, and pastured pork… We are currently hiring a Farm Manager for the 2017 season.
SNOW'S BEND FARM MANAGER JOB SUMMARY 
The farm manager is active in all aspects of crop production as well as being responsible for CSA deliveries, restaurant deliveries, and vending at farmer's markets.  The farm manager will also lead the crew in harvest, washing, and packing the produces, as well as transplanting and other field tasks.  We will fully train all employees and ensure that they are comfortable with their responsibilities.
REQUIREMENTS              
A passion for farming
Strong work ethic
Be a critical thinker
Minimum of 1 year experience on a commercial farm
Ability to handle the many physical challenges such as lifting up to 50 lbs. regularly, standing for long periods of time, bending at the knees and back, etc.
Be helpful, kind, and courteous to co-workers and customers
Enjoy cooking and talking about it
Clean driving record
DUTIES
Help with and eventually lead planting, harvesting, and cultivating field crops
Help with and eventually lead washing, sorting, weighing, and packing produce
Deliver produce to CSA drop-off points and restaurants
Vend at farmer's market
Other farm jobs
WORK RELATIONSHIPS
Works closely with Snow's Bend Farm owners (David and Margaret Ann Snow) and other farm workers (a mix of full-time, H2A workers, and summer interns).  Once well trained will be given sole responsibility of some tasks.
HOURS
Tentative Schedule January through mid-April:
Monday               9- 4; field work
Tuesday               9-4; field work
Wednesday        9-4; field and packing shed work
Thursday             9-2; deliveries
Friday                    9-4; field work
Saturday              6-1; Tuscaloosa farmer's market
Tentative Schedule April 2017 through December:
Tuesday               12 – 5; Tuscaloosa CSA deliveries
Wednesday        7-3; Field and packing shed work
Thursday             8-4; Birmingham deliveries
Friday                    7-3; Field and packing shed work
Saturday              5 a.m. – 3 p.m.; Birmingham farmer's market
More hours available if needed during peak months
COMPENSATION
Starting at $15/hour; opportunity for performance-based raise after 6 weeks
Access to an abundance of high quality, delicious produce
Access to our vast library and educational resources
Opportunity for advancement
SNOW'S BEND FARM CONTACT INFORMATION
Snow's Bend Farm
1719 Ridgedale Drive
Tuscaloosa, AL 35406
205-394-3561
margaretann@snowsbendfarm.com
The post Snow's Bend Farm Manager Job appeared first on Beginning Farmers.
To stay updated with the latest in the raising livestock industry to can visit our livestock farming latest news. On the other hand in case you are beginning livestock farming and would like to begin professional livestock farming today download a copy of our Profitable Livestock ebook.
When livestock is raised in the pasture-based system they are allowed to graze freely and eat nutritious grass and other green plants that are easily digested by their bodies. The animals welfare is greatly increased when they graze on green pasture.
Sustainable livestock farming also helps in lowering damage to the environment plus the produces such as beef, eggs and milk is much more nutritious and taste better than food from factory farms.
Livestock Health Benefits:
Livestock that are kept in limited factory farms have less quality life than those raised on pasture. Livestock when raised on pasture can move around and live an organic life where else in factory facilities the animals are all crowded in confined facilities. These facilities do not have sun light or fresh air allowing bacteria to grow and affect the livestock. This then causes the animals being provided with antibiotics which is not best for the livestock.
Since a whole lot of livestock eat grass, grazing them on pasture has a lot of benefits. Some of the benefits will be the animals are able to produce saliva which is good for neutralizing acids that is in their digestive system. As grain fed livestock produce less saliva they generally suffer from dehydration, intestine harm and even death.
Human Health Benefits:
Livestock farmed on pasture produce more nutritious eggs, beef, milk which is ideal for consumers then livestock raised on grains. Adding to that, pasture raised foods have a much healthier balance of omega-3 and omega-6 fats than your conventional foods. Their nutritional levels are greater as well.
It's no question that sustainable livestock farming is the way to go if you would like to be a successful livestock farmer. The livestock are reared in a healthy way and the produce is healthy for us humans.