Source: http://www.beginningfarmers.org/26389-2/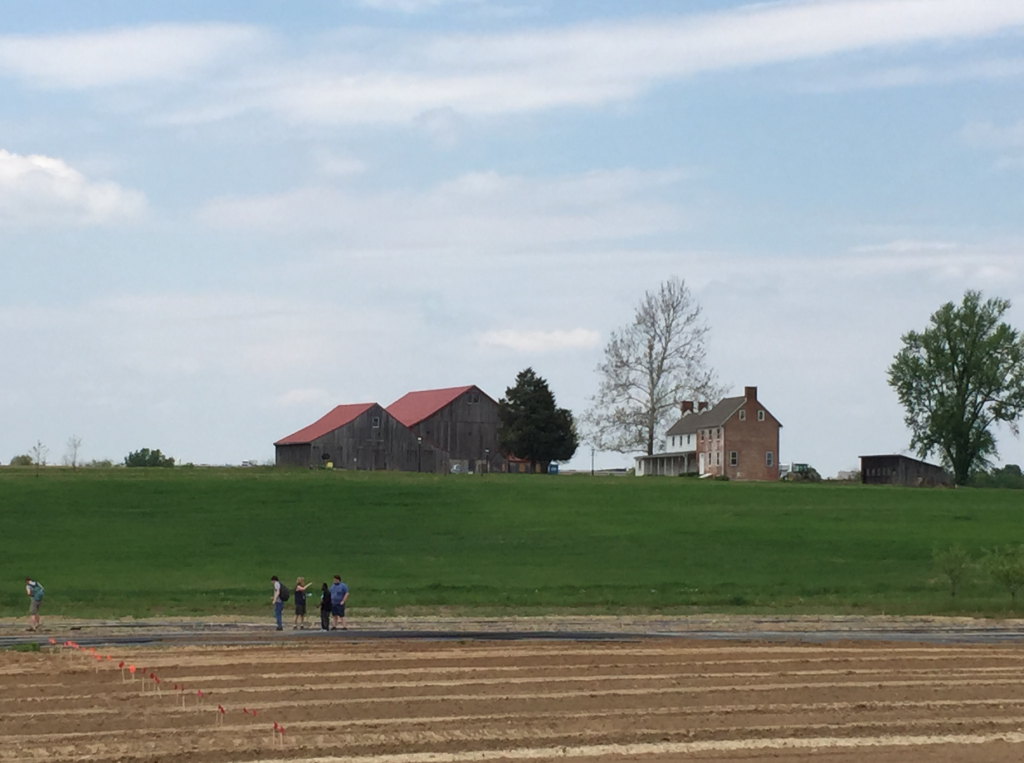 Farm Manager Job in Delaware at Historic Penn Farm – 2017
Historic Penn Farm is a 112-acre historic farm in New Castle, Delaware.  It is managed by Delaware Greenways. Delaware Greenways has an immediate opening for a Farm Manager at Historic Penn Farm.  The Farm Manager performs the vital function of leading the Historic Penn Farm initiative for the organization.
The Farm Manager is involved in all aspects of the Farm including but not limited to land management, Farm Partner development and oversight, and implementation of the program area's strategic plan.  This is a full time position.
Qualifications:
– Bachelor's degree or an equivalent combination of education and experience
– Direct experience in sustainable agriculture
– Experience in the urban agriculture areas of vegetables, fruits and ornamentals
– Outstanding management/relationship building skills
– Excellent communication skills including written, verbal, listening and presentation
– Excellent interpersonal skills
– Project manager experience, with skills necessary to interpret what is needed     for the success of a    project
– Ability to create appropriate budgets and schedules for timely delivery
– High levels of organizational and time management skills
– Strong networking and problem solving skills
– Self-motivated, independent worker
– Ability to juggle competing priorities
– Team player
Applicants interested in the Farm Manager Job in Delaware should send their cover letter and resume to admin@delawaregreenways.org .
More information about Historic Penn Farm and the Farm Manager Job in Delaware can be found about Delaware Greenways at www.delawaregreenways.org .
Historic Penn Farm was originally included in the William Penn Land Grant of 1704.  It was the document that granted "the three lower counties" to the new colony of Delaware. New Castle was the most prosperous and influential city in this new colony.  The farm was one of eleven farms that were part of a thousand acres held "in common" for the citizens of New Castle to be used for logging and for grazing animals.
Since 1764, the farm has been under the care of the Trustees of the New Castle Common, the governing body that manages the common land of New Castle.  The farm has been leased by a series of farming families, who worked the land, and made improvements to the property. These tenants have been the stewards of Historic Penn Farm.
In 2011, the Trustees entered into an agreement with Delaware Greenways to serve as tenant of the farm with the goal to repurpose the farm to serve the good of the community.
As the twenty-second tenant (overseen by the Trustees of New Castle Common) Delaware Greenways is committed to building on William Penn's legacy in a way that addresses current societal needs.   The vision is to create a sustainable, bio-diverse, productive farm that inspires and educates the community towards healthier lifestyles, demonstrates good environmental stewardship through best practices, and provides a unique gathering place for community events.
The post Farm Manager Job in Delaware appeared first on Beginning Farmers.
To stay up to date with the latest information in the livestock farming industry to can check out our raising livestock latest news. On the other hand if you're new to livestock farming and would like to begin professional livestock rearing now get a copy of our Profitable Livestock ebook.
When animals are raised in the pasture-based system they are allowed to graze openly and eat nutritious green grass and other plants that are easily digested by their bodies. The livestock welfare is greatly increased when they graze on green pasture.
Sustainable livestock raising also helps in minimizing damage to the environment plus the produces such as pork, eggs and milk is much more nutritious and taste better then food from factory farms.
Livestock Health Benefits:
Livestock that are kept in confined factory farms have less quality life than those raised on pasture. Animals when raised on gree pasture can move around and live an organic life where else in factory facilities the livestock are all crowded in confined facilities. These facilities do not have sunshine or fresh air allowing bacteria to develope and affect the livestock. This then results in the livestock being given antibiotics which is not great for the livestock.
Since a lot of animals eat grass, grazing them on pasture has a lot of benefits. Some of the benefits will be the livestock are able to produce saliva which is good for neutralizing acids that is in their digestive tract. Seeing that grain fed livestock produce less saliva they frequently suffer from dehydration, intestine damage and even death.
Human Health Benefits:
Livestock raised on pasture produce more nutritious eggs, beef, milk which is good for consumers then livestock raised on grains. Adding to that, pasture raised foods have a healthier balance of omega-3 plus omega-6 fats then your conventional foods. Their vitamin levels are higher as well.
It's no question that sustainable livestock farming is the way to go if you need to be a successful livestock farmer. The livestock are reared in a healthy way and the produce is good for us human beings.