Source: http://www.beginningfarmers.org/farm-interns/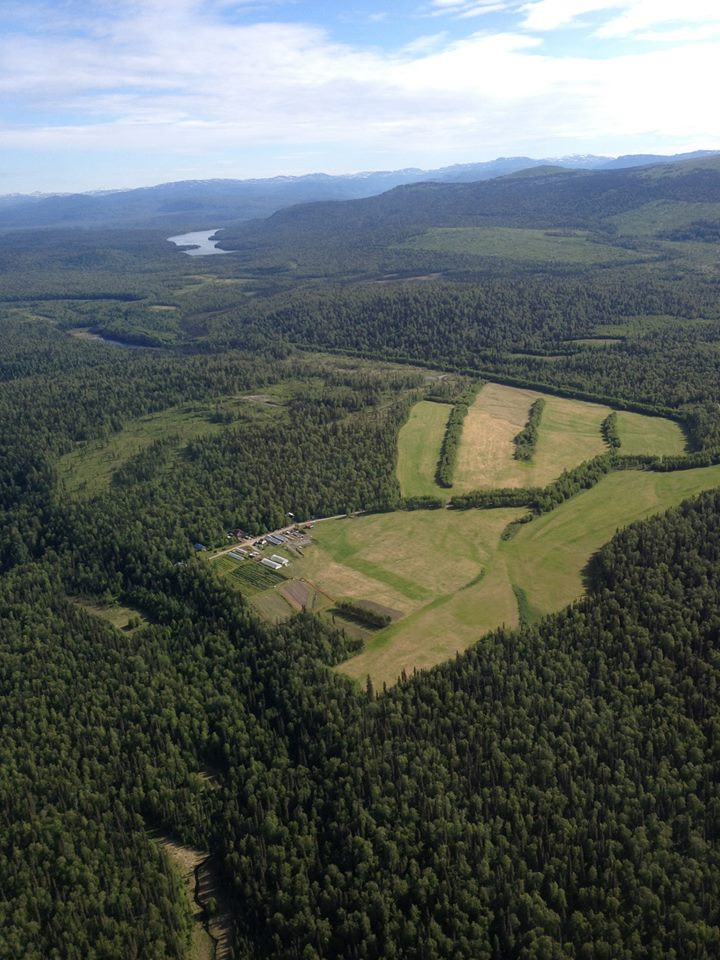 Farm Internships in Alaska – Talkeetna Grown & Birch Creek Ranch – 2017
Birch Creek Ranch is a diversified produce, flower, and berry farm located in Talkeetna, Alaska.  Its mission is to provide area residents and restaurants with flower and vegetable starts in spring continuing into the season with fresh, sustainably grown produce, while maintaining the agricultural and rural value of the farm property.
ABOUT THE FARM: The farm currently consists of 2 ½ acres of fully-irrigated fields used for vegetables, two 20' x 96' heated greenhouses, four 30 x 96' hoop-houses, a small barn, a shop, two homes, and several storage structures.  Equipment includes a Kubota 4300 utility & tillage tractor and others including hay equipment.  There are an additional 100 acres of cleared land on the farm, currently fallow hay fields for future expansion potential.  Since 2010 we have farmed using only organic practices for vegetable production.  Production of flower starts remains non-organic, however best practices are used including separated greenhouses and limited pesticide use. As a semi-remote off-grid farm, we employ a variety of northern latitude growing methods to create an extended season.
FARM INTERNSHIPS IN ALASKA: We are seeking a few energetic, organized, team-oriented Farm Interns to help run our vegetable production operations. Salary is based on previous experience and includes on-farm housing rental.  End of season performance-based bonus offered. The interns participate in all aspects of growing and marketing vegetables at Birch Creek Ranch.  He/she will work directly with owners/farm manager, as well as work independently and may sometimes lead a small crew of workers or volunteers.  This is a paid internship and a great experience for those wanting to pursue a professional future in small CSA/market vegetable operations and who appreciate hands-in-the-dirt learning.
DUTIES –  including but are not limited to: 
Starting and maintaining seedlings and transplanting for retail sales or field planting.
Field planting and weeding by hand, hand tools and small powered equipment.
Watering and irrigating of field, greenhouse, and tunnel crops.
Managing pests and disease in a sustainable fashion.
Harvesting for CSA and restaurant deliveries.
Harvesting for retail sales at Farm Stands and Farmers Markets (two or three).
Leading volunteers and laborers on specified tasks and projects.
Produce quality control from harvest through storage and packing for market.
Participate in value added product production.
Participate in community events, including farm to table dinners, farm tours, youth education, and other farm events.
REQUIREMENTS: One season on farm experience with CSA and Market experience is desired.  Relevant Wwoofing will be considered.  Experience can be substituted with two years education with focus on agricultural production or horticultural science program.
DESIRED SKILLS including but not limited to:
Demonstrates passion for sustainable/organic agriculture.
Ability to maintain a professional and positive attitude.
Self motivated and able to maintain a fast pace of work for a whole day, sometimes many days in a row.
Ability to follow directions, ask questions and pursue follow up with owners.
Strong attention to detail and organization.
Enjoy working outside with plants, produce and people.
Ability to multi-task.
Must be able to work independently as well as in a team setting.
Ability to work under challenging ergonomic conditions, including frequent crouching, bending and kneeling.
Ability to regularly lift loads of 50 pounds or more.
Must be able to work outside in all weather conditions.
Must have current drivers license and good driving record.
Must not have substance or alcohol abuse or dependency issues. Tobacco use is prohibited.
Must provide personal and professional references.
TO APPLY FOR THE FARM INTERNSHIPS IN ALASKA: To get a feel for our Northern farm operation please visit www.talkeetnafarm.com and facebook.com/birchcreektalkeetnagrown. Serious applicants should send cover letter, resume and references to brian@talkeetnafarm.com.
The post Farm Internships in Alaska appeared first on Beginning Farmers.
To stay updated with the latest in the livestock farming industry to may check out our livestock farming latest news. On the other hand if you're beginning livestock farming and desire to begin professional livestock rearing today get a copy of our Profitable Livestock ebook.
When animals are kept in the pasture-based system they are allowed to graze freely and eat nutritious grass and other green plants that are easily digested by their bodies. The livestock welfare is greatly increased when they graze on green pasture.
Sustainable livestock raising also helps in lowering damage to the environment plus the produces such as meat, eggs and milk is much more nutritious and taste better then food from factory farms.
Animal Health Benefits:
Livestock that are raised in confined factory farms have less quality life than those raised on pasture. Livestock when raised on gree pasture can move around and live an organic life where else in factory facilities the animals are all crowded in confined facilities. These facilities don't have sun light or fresh air allowing bacteria to develope and affect the livestock. This then causes the livestock being provided with antibiotics which is not good for the livestock.
Since a whole lot of livestock eat grass, grazing them on pasture has a number of benefits. Some of the benefits are the livestock are able to produce drool which is great for neutralizing acids that is in their gastrointestinal system. As grain fed livestock produce less saliva they frequently suffer from dehydration, intestine damage and even death.
Human Being Health Benefits:
Livestock farmed on pasture produce more nutritious eggs, meat, milk which is ideal for consumers than livestock raised on grains. Adding to that, pasture raised foods have a much healthier balance of omega-3 and omega-6 fats than your conventional foods. Their nutritional levels are higher as well.
It's no doubt that sustainable livestock farming is the way to go if you wish to be a successful livestock farmer. The livestock are raised in a healthy way and the produce is good for us humans.