Source: http://www.beginningfarmers.org/26380-2/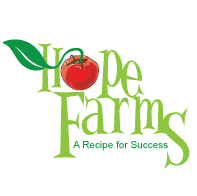 Houston, TX : Hope Farms Veteran Farmer Training Program
Hope Farms Veteran Farmer Training Program: Recipe for Success Foundation, a nonprofit focused on combating childhood obesity, offers a workforce development scholarship for U.S Veterans interested in pursuing a career in urban agriculture. The scholarship provides a twelve-month Hope Farms Training Program, which includes full-time wages, hands-on classes in horticulture, the business of growing and distribution of produce, as well as college level coursework in financial literacy, accounting, banking and business planning.
Members of the Houston business community will mentor the trainees, who will also benefit from specially curated course work at Houston Community College and University of Houston in a well-rounded workforce development program designed to foster entrepreneurship.
U.S. Veterans are selected through a competitive process for the annual scholarship awards.   One space is reserved each year for a woman. Beginning with two awards in 2017, the Foundation will gradually increase the number of annual awards to Veterans to a total of eight by 2019. Applications for the scholarship are accepted here:
http://recipe4success.org/programs/hope-farms.html
OVERVIEW OF FARMER TRAINING SCHOLARSHIP
CURRICULUM
Food Production:
•       Small scale, intensive organic growing methods to maximize and optimize production of fruits and vegetables on the urban farm with diverse crops utilizing a variety of growing methods.
•       Managing a year round diversified vegetable farm, including planting; cultivation; pest, disease and weed management; irrigation; compost systems; harvest and post-harvest handling; quality control; sales and distribution.
•       Operation of an on-site farm stand, CSA program, restaurant and farmers' market sales and deliveries, in addition to community markets utilizing the mobile Rolling Green Market.
•       Raising poultry for egg production and managing bee hives for honey production, in addition to general ecosystem benefits.
Small Business Management and Entrepreneurship Skills:
To support the long-term goal of providing apprentices with the knowledge and experience to manage and run one's own farm or work in an agriculture-related career, classes at local institutions will be offered, in addition to on-site classes provided by members of the Recipe for Success Foundation and visiting guest lecturers, where apprentices will learn the fundamentals of small business management, including
•       Record keeping
•       Accounting
•       Direct marketing and advertising
•       Financial literacy
•       and other entrepreneurship skills.
Health, Food Access and Community Building:
•       Gain understanding of the importance of food access and consumption of fresh fruits and vegetables as a critical part of a healthy diet and the impacts of obesity and other diet-related illnesses on quality of life and vitality and health of the social and economic systems.  Understanding the critical role that access to affordable produce can play in transforming the
health and well being of children, adults and society at large.
•       Learning to wield the power of food and community as the tenets to physical, emotional and spiritual health.
REQUIRMENTS
•       U.S Military Veteran retired from active service with an honorable discharge
•       The desire to become an urban farmer and establish a market growing business
•       A commitment and desire to serve others and do positive work in the
world.
•       A strong, self-motivated work ethic with the ability and desire to work independently as well in close physical, mental and emotional proximity with others.
•       The ability to work long hours in all weather conditions (including the summer heat of Texas); lift, carry and move 50 pounds; ability to crawl, crouch and bend for long periods of time; in addition to the other physical demands associated with intensive, small-scale agriculture.
•       A valid driver's license and sound driving record.
COMMITMENT:
•       One year
•       2,000 hours of on the job training
•       144 hours of related classroom instruction
VETERAN FARMER TRAINING PROGRAM COMPENSATION AND BENEFITS:
•       $7.25 per hour for 40 hours per week for one year; with the potential for a performance based raise after 6-months.
•       Those who qualify for the GI Bill can receive a tax-free monthly stipend in the range of $1200 – $1700 to support their training (paid by the U.S. Department of Veteran Affairs).
•       2 weeks of paid time off
•       National holidays: New Years Day, Martin Luther King Day, Presidents Day, Memorial Day, 4th of July, Labor Day, Veterans Day, Thanksgiving Day and Christmas (or one other religious holiday if preferred).
Upon completion of the full year Hope Farms Training program, the trainee will receive a national credential from the Department of Labor recognizing the completion of a certified apprenticeship program.
To apply for the Hope Farms Veteran Farmer Training Program and Scholarship:
Applications for the scholarship are accepted here:
http://recipe4success.org/programs/hope-farms.html
For more information contact Justin@Recipe4Success.org.
The post Veteran Farmer Training Program in Texas appeared first on Beginning Farmers.
To stay updated with the latest in the livestock farming industry to may check out our raising livestock latest news. On the other hand if you are starting raising livestock and desire to begin professional livestock farming now get a copy of our Profitable Livestock ebook.
When animals are kept in the pasture-based system they are allowed to graze openly and eat nutritious green grass and other plants that are easily digested by their bodies. The livestock welfare is greatly increased when they graze on pasture.
Sustainable livestock farming also helps in lowering damage to the environment plus the produces such as pork, eggs and milk is far more nutritious and taste better than food from factory farms.
Animal Health Benefits:
Livestock that are kept in limited factory farms have less quality life compared to those raised on pasture. Livestock when raised on gree pasture can move around and live a natural life where else in factory farms the livestock are all crowded in confined facilities. These facilities do not have sun light or fresh air allowing bacteria to grow and affect the livestock. This then contributes to the livestock being given antibiotics which is not good for the livestock.
Since a lot of animals eat grass, grazing them on pasture has a lot of benefits. Some of the benefits will be the livestock are able to produce drool which is good for neutralizing acids that is in their gastrointestinal system. Seeing that grain fed livestock produce less saliva they often suffer from dehydration, intestine harm and even death.
Human Health Benefits:
Livestock farmed on pasture produce more nutritious eggs, meat, milk which is good for consumers then livestock raised on grains. Adding to that, pasture raised foods have a much healthier balance of omega-3 plus omega-6 fats than your conventional foods. Their supplement levels are greater as well.
It's no doubt that sustainable livestock farming is the way to go if you wish to be a successful livestock farmer. The livestock are raised in a healthy way and the produce is good for us human beings.